Makaurau Marae Nursery is our Iwi-led native plant nursery based at our marae in Ihumaatao Māngere, enhancing the mauri of our people and our whenua. Ihumaatao is unique to the history of our Iwi being our ahi kā, and to Tāmaki Makaurau, the longest burning fire of occupation in the rohe. We can supply native plants & shrubs to large-scale, commercial sized projects. We eco-source our seed within our district and grow them in an organic environment. We are committed to sustainable horticulture and nurturing Pāpātuanuku by following our ancestral models.
Our guiding principles are Manaakitanga, Kaitiakitanga and Kotahitanga.
Strengthening our people through restoring the mauri of land, biodiversity, people and water – together.
Through Makaurau Marae Nursery, we provide opportunities and build the internal capacity of our people through education, employment and re-instating a connection to our environment. This enables our people to flourish, enhance their well-being and act as catalysts for change in the community.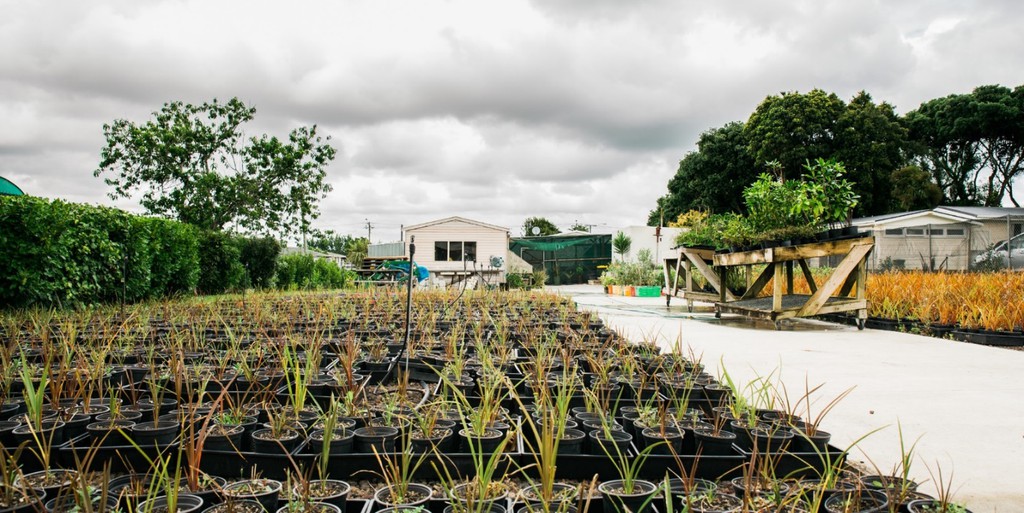 Makaurau Marae Nursery is dedicated to sustaining and enhance biodiversity, land and water quality.
We understand the value of engaging with Iwi Māori-owned business, procuring eco-sourced native vegetation and enhancing local biodiversity. Therefore, we aim to ensure our plants are robust and a genetically diverse representation of the local wild population. Our plants are ideal for restoration or ecological enhancement projects.
We offer you:
Strong relationships with Iwi & mana whenua.
Opportunity to support local Iwi Māori-owned business and enhancement of our people
Eco-sourced seeds to Plants from the Manukau Ecological District.
Organically grown native vegetation.
For all enquiries please email: nursery@makauraumarae.co.nz